Russia-Ukraine War: Consequences on shipping, ports, air freight
Source: CNBC, Yahoo Finance.
Without a doubt, the Russia-Ukraine war is severely impacting the international shipping industry. The sea and air freight are being disrupted once again as shipping routes are cut off by Russian troops, logistics firms suspending their services and air freight rates climbing.
No more access, in and out, from Ukraine
Russian naval forces have shut down transportation in and out of the Sea of Azov, one of Ukraine's few ocean trade access points. This has resulted in a significant backlog of ships waiting to pass through the Kerch strait, which connects the Sea of Azov to the Black Sea and serves as the only entry point for ships traveling to and from Ukraine's eastern port cities, particularly Mariupol.
Parts of the Black Sea and the Sea of Azov, according to Christian Roeloffs, CEO of Container xChange (a container booking firm), are either risky or impassable due to missile assaults on ships, ship arrests, and lane closures for commercial shipping.
The Ukrainian ports of Odessa and Mariupol are closed, damaged, or under siege, thus halting container and cargo traffic.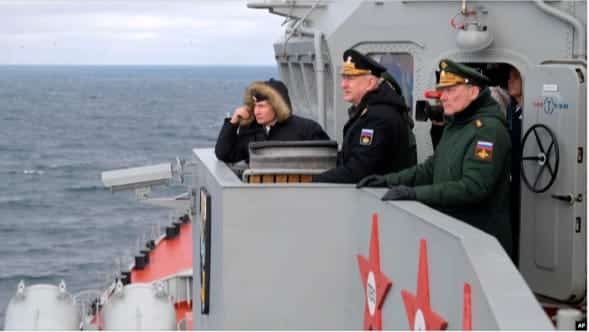 VOA News (2021).
Shipping giants halt bookings to and from Russia: cargo container pilling up
MSC, Maersk, and CMA CGM, all based respectively in Switzerland, Denmark and France, declared earlier this month that they would suspend cargo bookings to and from Russia until further notice.
Maersk reported that it is attempting to collect tens of thousands of shipping containers from Russia following the approval of a law allowing domestic airlines to hold planes leased from foreign corporations.
Soren Skou, Maersk's Chief Executive, stated that the company had around 50,000 empty containers in Russia as of today and the only reason they still have some port calls in Russia is to try to get back their property.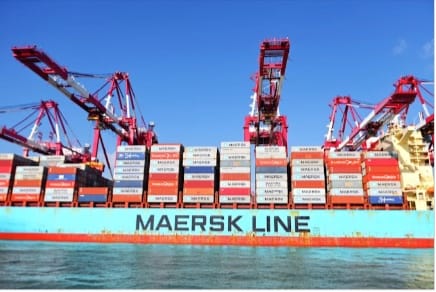 Yahoo Finance (2022)
"Complete chaos for the shipping industry" – Elisabeth Braw (American Enterprise Institute
While shipping giants halt booking to and from Russia, Russian-owned/managed ships are currently unable to enter ports in the United Kingdom, Canada, and the European Union.
It's leaving all these vessels moving around the world with cargo and crew already on board unable to deliver their cargo or pick up any new cargo, according to Elisabeth.
Furthermore, in recent weeks, the time it takes to secure a shipping vessel, discharge or load goods (ocean dwell periods) has increased.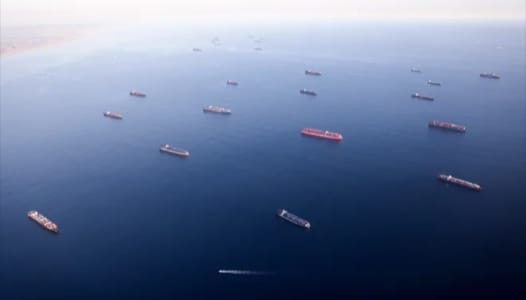 USA Today (2021)
Skyrocketing air freight rates
Air freight charges are rising as the airspace over Ukraine is closed to civilian flights and airlines avoid flying across Russian airspace.
The flying ban, according to Dylan Alperin, head of professional services (Keelvar – supply chain platform), has canceled many of these flights and removed 10 million miles of airspace from international freight routes, before adding that airlines are responsible for flying around 20% of cargo, dramatically reducing carrier capacity.
Due to airspace constraints in Russia, airlines such as KLM Royal Dutch Airlines and United Parcel Service are fueling their planes with more expensive fuel for longer Asia flights, alternative routes to avoid Russian airspace. This means that aircraft fuel prices have risen by more than 35% in the previous month and 75% in the last year.
How is USP helping in these circumstances
At USP Relocations we ensure full transparency on the packing, moving, shipping costs. Considering the current circumstances, we are working closely with the freight forwarders to maintain knowledge of all eventual changes in freight rates to all our customers when they are planning for international moves, specifically any moves in or out of Thailand.
As of this moment, we can already inform clients that a General Rate Increase (GRI) or a Peak Season Surchage (PSS) may be implemented in your quote as we are entering a peak season for the shipping industry.
In the past few months, we have been consolidating more and more groupage shipments, with the purpose of reducing the moving costs for our clients wishing to move out from Thailand. If you have a relatively small volume and you plan to relocate from Thailand to anywhere in Europe, UK, Australia, we could allocate a space in a container for your shipment. International moving companies in Thailand and anywhere in the world are also at the mercy of the ongoing shipping crisis, hence why we, as your moving specialist, do our best to find alternative ways to reduce costs on your international relocations.
Contact us now! (Email: info@usprelocations.com; Line: @usprelocations; WhatsApp: +66 98 284 6984)