The whole process of moving, whether it be Internationally or domestically, has become a perfected science over the years. Just like in science, there have been many trials and tests done. From these tests, we at USP Relocations (Thailand) have come to learn what works and what doesn't.
Of course, as global and local regulations change (and they do), a few amendments are made over time, but the main process in and of itself hasn't changed for many years and will most likely remain the same for years to come. Why you may ask? Simply put, because it works. It's the same idea as "If it isn't broke, don't fix it".
USP Relocations (Thailand) and other similar companies, have been following the same moving process with very little differences between them for many decades now. In fact, any legitimate relocation company is governed by an organization called FIDI, who's job it is to ensure that this moving process and its standards are implemented and upheld worldwide.
You may be asking yourself: "As a customer, why must I need to know the whole moving process? The answer is, you don't, but it is HIGHLY encouraged.
You are paying for a service, which let's be blunt, is a luxury service that requires your hard-earned money. Don't you think you should know what you are paying for? We do, and for that reason we have laid out for you every single step of the moving process in a format that is easily understandable.
The Moving Process for International Door-to-Door Relocations (To or from Thailand)
Pre-move consultation
More times than not, before a moving quotation can be issued, a pre-move consultation must be done. This is usually done in your home by a highly trained and qualified Relocation Consultant. There are special circumstances where a virtual consultation can be performed.
This is a last resort and is normally done when your home is very far from the office or your have some kind of illness that prevents our Consultant from entering your home. Whether you are trying to receive a few different quotes from different companies or you have already chosen a company, a pre-move consultation should be done.
What is a Pre-move Consultation?
A pre-move consultation, also known as a pre-move survey, is an opportunity for you to get to know the moving company and them you. It's done, so that the moving company can get a sound understanding of exactly what services you require so an accurate quotation can be issued to you as the customer.
What is the Pre-move Consultation Process?
First, we set a time and date that works best for you for one of our consultants to come to your home. USP Relocations (Thailand) offers consultations in the Thai and English Language. Arrangements for other languages are possible on a needed basis.
Once the Relocation Consultant has arrived, he will walk with you through your home surveying, to help determine what is to be moved, all the while keeping track of your shipments volume. This volume will later be used to issue you an accurate quotation.
The consultant will also advise if certain items need special care, such as custom wood crating, a Fine Arts Permit, disassembly, handy man services etc.…
The consultant will also inform you if certain items are prohibited from either leaving Thailand or importing into the country you are moving to. Additionally, he will advise of certain items that could potentially result in import duties & taxes if they were to be shipped.
Either before or after the survey, the Relocation Consultant will give you a copy of the Customs Regulations for the country you are moving to. He will go over the main points and take any questions you may have. He/she will also describe in detail how we pack and handle certain items.
Additional services will be discussed in detail such as storage, pet services, Insurance, vehicle shipment etc.
Once the consultation is completed, the Consultant will leave your home and we will begin working on a tailored quotation for you.
That is main process of the pre-move consultation. Not too bad eh? It' quite simple and usually takes no more than an hour of your time. The best part of it all? It's COMPLELTY FREE!
Door-to-Door Relocation Quotation
After your FREE Pre-move consultation, our team of experts at USP Relocations (Thailand) will work fast and efficient to furnish you with a tailor-made Door-to-Door Relocation Quotation. This quotation will include all of the services you require from point A to B.
Our team specializes in finding the best methods to ship your goods at the best price. Once you receive the quote, your job is to look it over carefully asking as many questions as needed. Once everything looks good, the next step is to sign the acceptance form (contract).
Insurance (Protection Coverage)
Now that we got the contract done, it's time to decide which form of insurance you will be taking. While insurance is not a requirement, it is always highly recommended. Our Consultants will help advise which type of insurance is best for you based on your shipment type and budget.
Pre-Moving Day
With all the paperwork and finances out of the way, the real fun can begin. The next step is to schedule when the packing can commence. Once this is locked in, you as the home owner can begin preparing your home for the day our packing crew arrives. To know what you should do and what we reomened, please refer to our blog:
Moving & Packing Tips
Packing
Depending on the volume of your shipment, the packing can take anywhere from a few hours to a few days. Please visit our FAQ page for questions regarding how long packing will take, what time we start and end everyday etc…
On the packing day, our crew will work meticulously, wrapping individual items, wrapping delicate furniture and crating any fragile items as needed. Once everything as been boxed or wrapped up, all of your personal effects will be carefully loaded into one of our moving trucks. Your shipment will then be taken to our secure warehouse In Bangkok or Phuket (depends on your location) where it will await dispatch.
Shipment
Whether your goods are being shipped via sea or air or both, we will keep you updated every step of the way. From the day it is dispatched until the day it arrives at the destination, we will keep you informed.
You can always contact us at any time to get a status update as well. Once your goods arrive, they will have to go through a customs clearance process. The time this can take depends on the country you are importing your goods into. Our Country Destination Guides can give you an estimation, as well as what to expect from the customs clearance process (i.e., import duties & taxes).
You can also just ask your relocation consultant who is more than willing to help answer any questions you may have.
Delivery
After your shipment has cleared the customs clearing process, we will coordinate with you for the best day and time of delivery and unpacking. The unpacking process is a bit faster than packing. All furniture will be placed in locations as you so desire. Any loose items, like cloths and dishes, will be unpacked and placed on table tops, and any furniture that has to be disassembled will be reassembled. We will not however place dishes into cabinets or clothing into wardrobes (closets). We leave this to you as the home owner, because we know, that you know where you want everything to be.
Once the unpacking is completed, we will remove any empty boxes and debris. Our crew leader will then go over everything with you making sure that all your possessions were delivered and unpacked.
This is the perfect time for you to make sure that nothing is damaged or missing.
You will then sign a document stating that you are satisfied with the services, and if not why.
Additional Services
Your Door-to-Door Relocation, to or from Thailand, may require some additional services. These services may be (but not limited to):
Storage in Transit

Your shipment is kept in our warehouse until the day of dispatch. This is of no additional charge to you.
Short Term Storage

Your shipment is kept in our warehouse for a short period of time (1-2 months).
This is generally needed when you have to move from your home, but your shipment isn't quite ready to be dispatched, either because your visa documents haven't been completed or you haven't secured a home at the destination country.
Short term storage can also be used after your goods have reached the destination country.

Long Term Storage

Same as Short term Storage but for longer periods of time (2+ Months)
We have had instances, where clients need to move their entire 3-4 bedroom home but their new home wont be ready for some many months. Clients usually opt-in for our long-term storage as an easy and safe solution.
Vehicle shipment

Once your vehicle(s) arrives at the destination, our vehicle relocation specialists at the destination will walk you through the customs clearance process. There may require further processing by other official departments. This depends on the country you are importing to and the types of vehicles being shipped.
Pet Relocation

More times than not, after your pets have arrived, they will have to be quarantined. The amount of time for quarantine (if any) depends directly on the country you are moving to.
Please consult with our team during the pre-move survey of the types and quantity of animals you wish to move. Our Relocation Consultant will prepare you for what is needed and what to expect when exporting and importing your pets.
USP Relocations (Thailand) can also assist with other destination services when moving to Bangkok or Phuket Thailand. We can do:
Home search
School search
Visa services
And more…
The Moving Process for Domestic Moves in the Kingdom of Thailand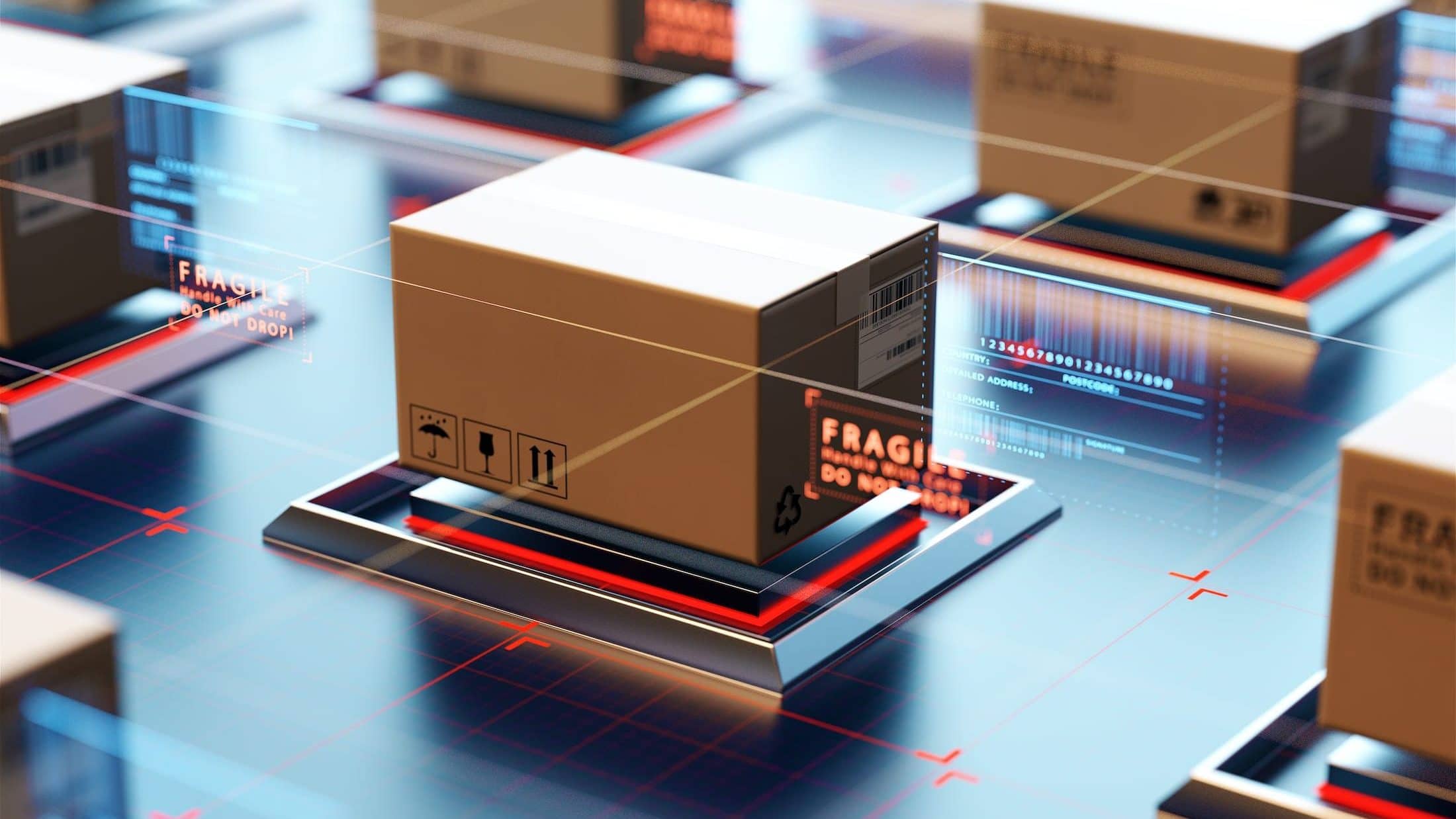 Moving domestically within Thailand is much simpler than an international move and doesn't involve as many steps. That said, the door-to-door process isn't much different in terms of packing and unpacking. The only real differences are the types of materials we use.
For Domestic moves in Bangkok, Phuket or Chiangmai, we generally pack your possessions into thick plastic storage bins instead of carboard boxes. For furniture, we wrap them with very thick and soft padding and fabric instead of paper.
We pack this way for domestic moves as it much more efficient. It saves costs for us and you. It also significantly reduces waste, which we at USP Relocations (Thailand) are very passionate about.
Summary
We hope this guide has helped you gain a better understanding of the moving process. While this guide doesn't include every single detail, we feel it is more than enough to gain a sound understanding of how it all works.
If you have any further questions about the Door-to Door Relocation process for International or Domestic moves, please visit our FAQ page. As always, you can also contact us anytime with any questions or concerns you may have.