You landed on this blog, most likely because you are either moving to or from Bangkok or Phuket Thailand. It can be said, that one of the most difficult steps of the moving process is choosing the right moving company. 
We could be pompous and say that USP Relocations (Thailand) is the best in country and that you should just choose us. Yes, we could say that, but that wouldn't be true would it?
While we are very confident that we are one of the best options, we know that we are not the only formidable option. While we may be a perfect fit for one customer, we may not be for another.
Every relocation and moving company possess its pros and cons. Your job as the consumer, is to weigh these pros and cons to find a company that satisfies a happy medium.
We hope that this blog can help you to determine what some of those pros and cons are, so you can make the most educated decision possible. Ready? Here we go.
It all comes down to money
Obviously, whether you are paying for the moving service yourself or your company is, there is always a maximum amount that can be spent. This is also known as a budget. That said, one of the first things you can do to help reduce the amount of companies on your prospect list is to determine the budget.
If the budget is extremely high, then you can focus on only the most well-known companies and highly reviewed companies.
On the other hand, if your budget is tight, then you can cross off the big guys and focus on budget friendly companies like us.
We DO NOT recommend just going with the cheapest company. Some very small companies will offer very attractive prices in aims to win you over. While you may save some money on the services, you may end up paying more in the long run. These small companies with little experience and bad or no reviews, usually are not certified by FIDI/FAIM which is the organization that monitors and audits the companies in the International Relocation/Mobility Industry.
There have been instances from these smaller companies, of shipments being stuck in transition, completely destroyed or even "lost".
Bang for your buck
Ok, so you have found a handful of companies in your price range. Let's say you have 5 moving companies to choose from. How do you decide which is the best for you? If these moving companies are anything like USP Relocations (Thailand) then they should offer you a FREE Pre-Move consultation.
This Pre-move consultation is the perfect opportunity for you to get to know the moving company, the services they offer, and the pros and cons.
Of course, you must first establish what services you require as the consumer. For example, do you require storage, pet relocation, vehicles relocation, Visa services etc.? Some relocation companies in this price range may or may not offer some of these services. Before you even contact these companies for a consultation, you can do your own research on their website (like you are now) and other websites such as Tripadvisor.com and a few others.
Ok, so based on your own research, you have narrowed the search down to 3 different companies. Now is the time to receive the FREE Pre-Move Consultation. After the consultation, these companies should furnish you with a detailed quotation of the services you require.
Let's use below as an example.
You are moving from Bangkok, Thailand to Singapore. You have a 2-bedroom condo full of furniture and other personal belongings. Here are snapshots of the quotations from the 3 different companies that you got a pre-move consultation from:
Company A: Estimated your shipment at a volume of 20 Cubic Meters and is charging you this much money $$$$$
Pros: You liked how professional and down to earth the company is. They were the most transparent about their services and the costs. 
Cons: They don't offer vehicles relocation services and they are a bit above my budget
Company B: Estimated your shipment at a volume of 25 Cubic Meters and is charging you this much money $$
Pros: They are charging me much less even with a higher estimated volume
Cons: The relocation consultant was rude and seemed like he was not very honest.
Company C: Estimated your shipment at a volume of 18 Cubic Meters and is charging you this much money $$$$
Pros: They offer every service that I need within my budget.
Cons: The relocation consultant was nice, but he seemed like he was bored and didn't care about my move very much.
Ok, so which company do you choose?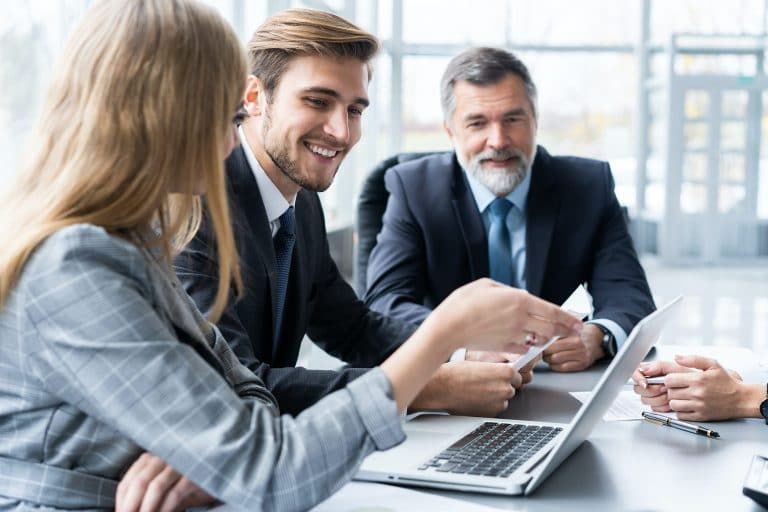 To us, the obvious company that should NOT be chosen is Company B. While they are the cheapest, they are also the most unprofessional, which means they must be offering such an extremely cheap price for a reason.
Now you are left with choosing between Company A and Company C. We aren't going to lie; this is where it gets a little difficult. You like both companies a lot. Company A is the most expensive and doesn't offer vehicle shipments, yet they are also the most professional and transparent.
Company C offers everything you need and all within your budget, but you didn't like consultant's demeanor as much.
You could just pay a little bit more and be safe with Company A and use another company for transporting your vehicle. Then again, Company C may be the best option. Maybe the relocation consultant was having a rough day that day and you just happened to be the receptor of it.
The possibilities are almost endless and are enough to cause a lot of stress when trying to lock in the decision. You don't want to regret making the wrong choice.
This is why we recommend to further research each of these two companies. We also recommend to negotiate the price and services with them. This is your right as the consumer and these companies are used to it.
In the case above, if you really want to go with Company C, you could let them know about your experience and request that another pre-move survey be done with a different consultant.
If Company C is as good a company as they claim to be, they would not hesitate to apologize and to fulfill your request.
If your second pre-move survey was extremely pleasant with Company C, then we think you have just found your match.
Great job!